Hand Surgery Specialists of Nevada
Dr. David M. Fadell
Board-Certified Orthopaedic Surgeon
Dr. David Fadell was born and raised in Gary, Indiana. At age eleven his family relocated to San Diego, California. After finishing high school, he served four years active duty as a hospital Corp man in the United States Coast Guard. He completed his undergraduate studies at San Diego State University receiving a Bachelor of Science Degree in Biology.
Dr. Fadell then returned to the Midwest where he received his medical degree from Midwestern University in Chicago, Illinois. Having excelled in his medical school training, he was asked to continue his orthopaedic residency training at his medical school alma mater, completing his orthopaedic surgery residency in 1997. It was during this residency where he found a passion for treating injuries and conditions affecting the hand and upper extremity. He continued to pursue his interest for caring for the upper extremity by completing a twelve month fellowship in Hand and Microsurgery at the University of South Florida under the direction of Dr. Robert Belsole, a renowned authority of hand surgery. While working at Tampa General Hospital, the largest trauma center on the west coast of Florida, Dr. Fadell treated many complex upper extremity injuries. His breadth of experience included microvascular surgical techniques, wrist arthroscopy, management of complex hand and wrist fractures, improvement of arthritic conditions as well as industrial injuries. During his training, Dr. Fadell cared for athletes of the Tampa Bay Lightning professional hockey team and taught residents as well as military physicians, in the treatment of upper extremity conditions. It was also during this period that he became particularly interested in traumatic disorders of the wrist and associated reconstructive procedures.
Dr. Fadell was in solo practice for several years in Southern California before moving to the Las Vegas Valley. He has practiced in the Henderson/Green Valley area over the past six years. He joined Dr. Young and Dr. Jones at Hand Surgery Specialists of Nevada in June 2007. In addition to performing minimally invasive surgical techniques such as minimally invasive carpal tunnel surgery, he also treats patients with traumatic and degenerative conditions of the elbow and shoulder. He is well versed in the latest orthopaedic techniques particularly in the treatment of arthritic problems affecting the base of the thumb. He looks forward to continuing to serve the Las Vegas Valley in the treatment of hand and upper extremity injuries and disorders.
Education
Undergraduate: San Diego State University, San Diego, CA
Medical: Midwestern University, Chicago, IL
Training
Orthopaedic Surgery Residency: Midwestern University, Chicago, IL
Hand and Microsurgery Fellowship: University of South Florida, Tampa, FL
Hospital Affiliations
Make an
Appointment
(702) 645-7800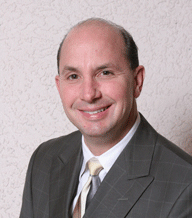 David M. Fadell, DO
Dr. Fadell specializes in the treatment of a variety of conditions affecting the upper extremity and performs several upper extremity procedures including:
Traumatic Disorders of the Wrist
Degenerative Conditions of the Elbow and Shoulder
Arthritis
Minimally Invasive Carpal Tunnel Surgery
Disclaimer
Last Modified: November 5, 2020