Hand Surgery Specialists of Nevada
Dr. Daniel T. Kokmeyer
Board-Certified Orthopaedic Surgeon
Dr. Kokmeyer was born and raised in western Michigan. He studied biochemistry and Spanish at Calvin College and earned his medical degree from Ohio State University. Motivated by his interested in musculoskeletal medicine, mechanics, and anatomy, he completed a residency in orthopaedic surgery. He then obtained subspecialty training at the Indiana Hand to Shoulder Center. As an orthopaedic hand and upper extremity specialist, his practice is dedicated to trauma, arthritis, sports injuries, joint replacement, and other musculoskeletal conditions affecting the arm from the fingertip to the shoulder.
As an orthopaedic surgeon, Dr. Kokmeyer enjoys finding solutions to difficult problems that impact the lifestyles of his patients. He values helping his patients get back to sport, work, and doing the things they enjoy most in life. He believes in taking a thoughtful approach with patients; he facilitates informed medical decisions by taking time to explain complex problems and treatment options. He enjoys teaching and has directed regional hand therapy courses and other educational activities for patients, therapists, and clinicians.
Dr. Kokmeyer, a former collegiate athlete, enjoys staying fit and active. He enjoys spending time with family, outdoor activities, boating, and is an avid college football fan. He also enjoys travel and participating in medical missions.
Education
Undergraduate: Calvin College, Grand Rapids, MI
Medical: Ohio State University, Columbus, OH
Training
Orthopaedic Surgery Residency: Grand Rapids Medical Education Partners, Michigan State University, Grand Rapids, MI
Hand and Microsurgery Fellowship: Indiana Hand to Shoulder Center, Indianapolis, IN
Hospital Affiliations
Make an
Appointment
(702) 645-7800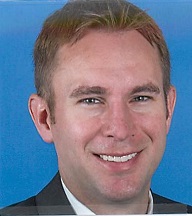 Daniel T. Kokmeyer, MD
Dr. Kokmeyer specializes in the treatment of a variety of conditions affecting the upper extremity and performs several upper extremity procedures including:
Comprehensive care, fingertip to shoulder
Traumatic and degenerative conditions
Sports medicine
Minimally invasive surgery
Disclaimer
Last Modified: November 5, 2020